Frank Lemmer from Stuttgart Wind Energy (SWE) has been awarded the "Excellent Young Wind Doctor Award 2019". The European Academy of Wind Energy (EAWE) honors the best European doctoral thesis in the field of wind energy annually. Frank Lemmer has worked on offshore wind turbines on floating foundations: With the help of new simulation methods he was able to contribute to a better understanding of the highly dynamic behaviour of the turbines in wind and waves. With this understanding he developed new optimisation methods.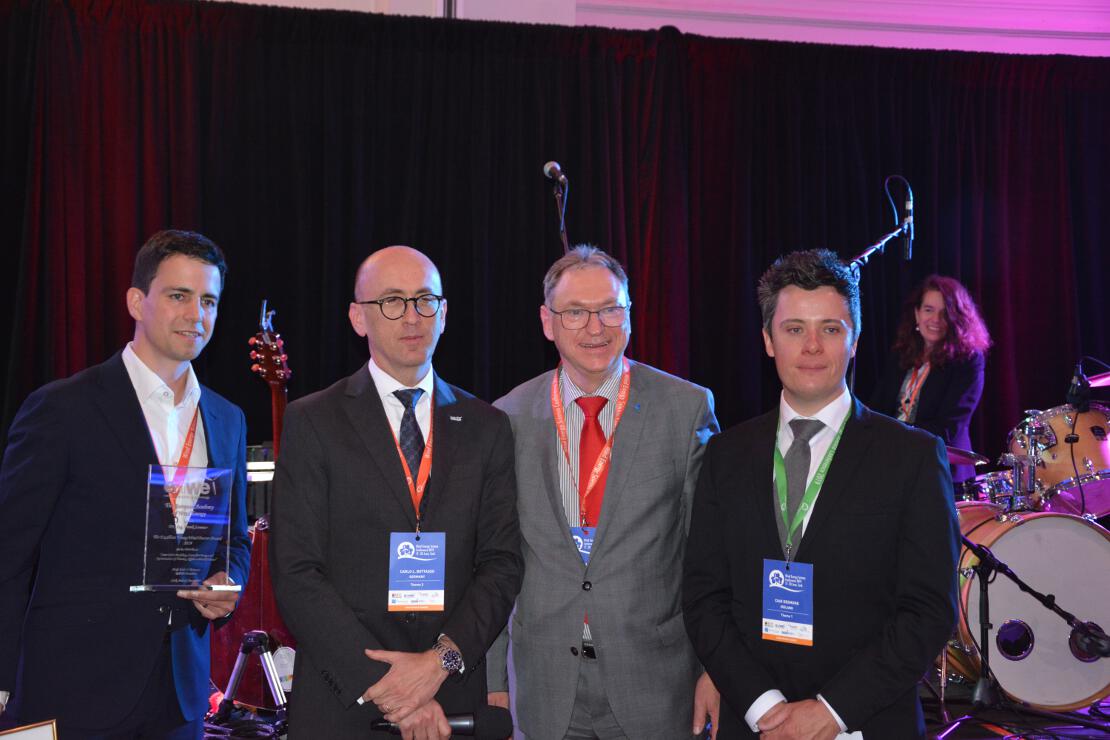 Dr. Lemmer, Prof. Bottasso, Prof. Schaumann und Dr. Desmond (v.l.)

By simplifying the simulation methods, a computationally efficient consideration of the coupled motion of the floating body, as well as the elastic deformation of the tower and the rotor dynamics including blade pitch controller is possible. A reduction of the mathematical description to the essential effects allows for a better understanding of how the floating bodies can be designed in the future so that they operate as smoothly as possible and enable a stable power production of the rotor under low structural fatigue loads. It could be shown that optimized shapes of the floating body cause favourable motion trajectories of the coupled system. As a result, the forces of the ocean waves have only a minor effect on the oscillatory motion of the wind turbine rotor so that it delivers constant electrical power. The structural components are subjected to lower mechanical loads so that foundations can be built more lightweight and cost-efficiently in future.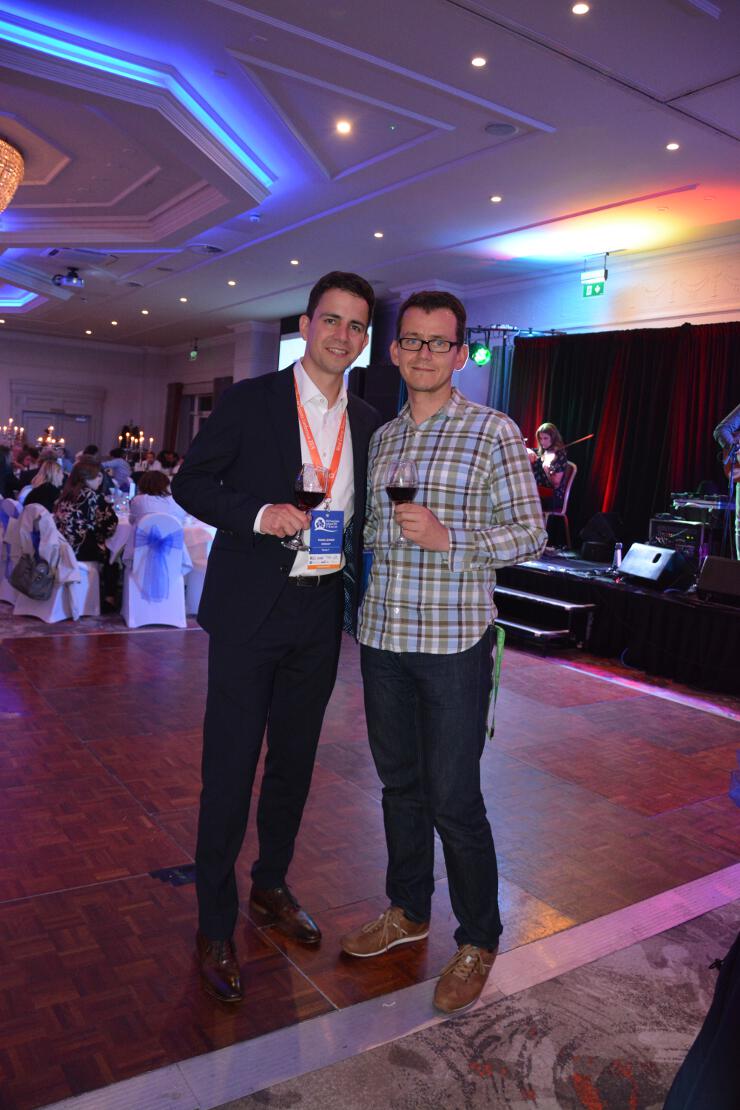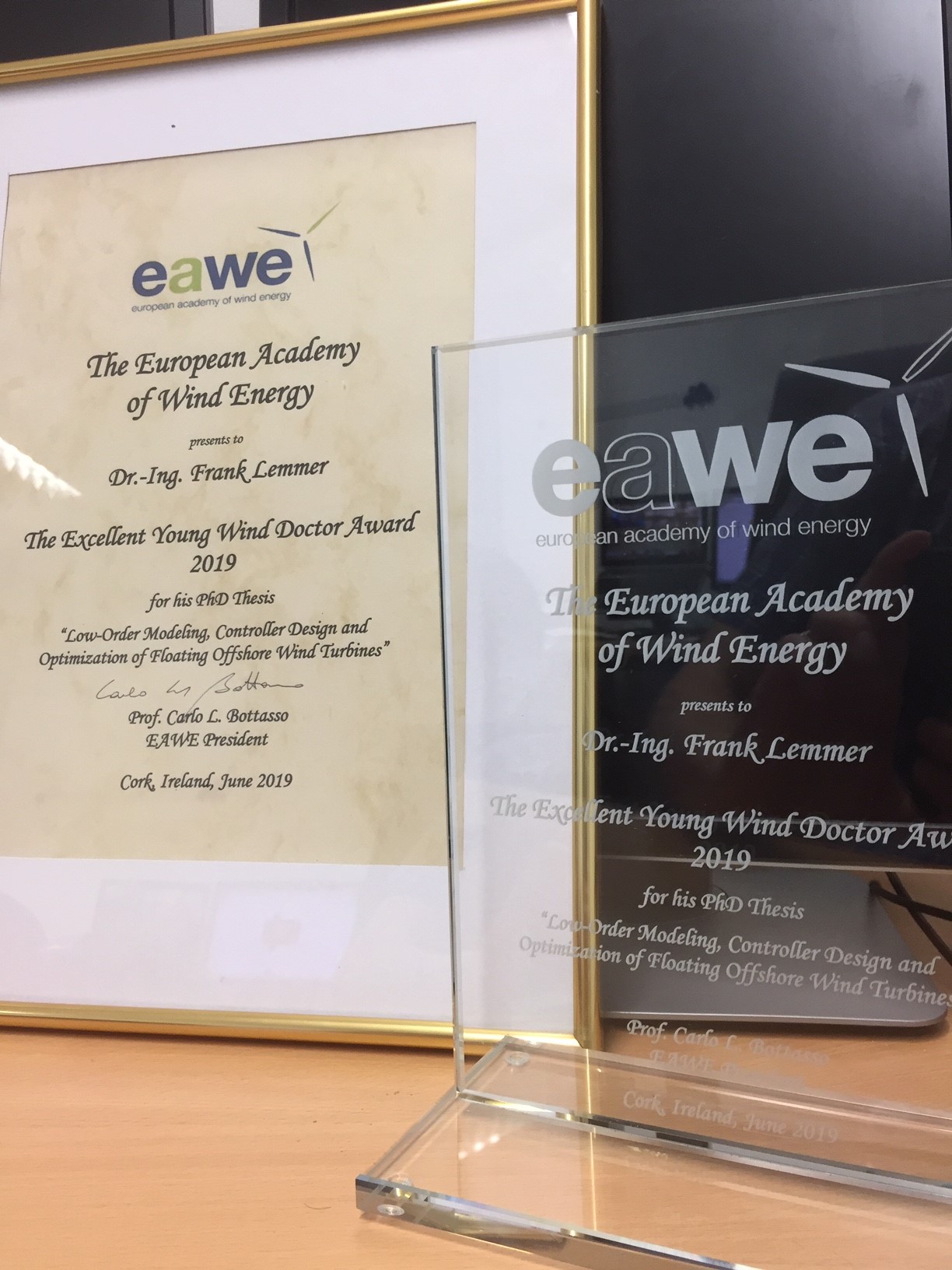 Prof. David Schlipf und Dr. Frank Lemmer und der "Excellent Yound Wind Doctor Award"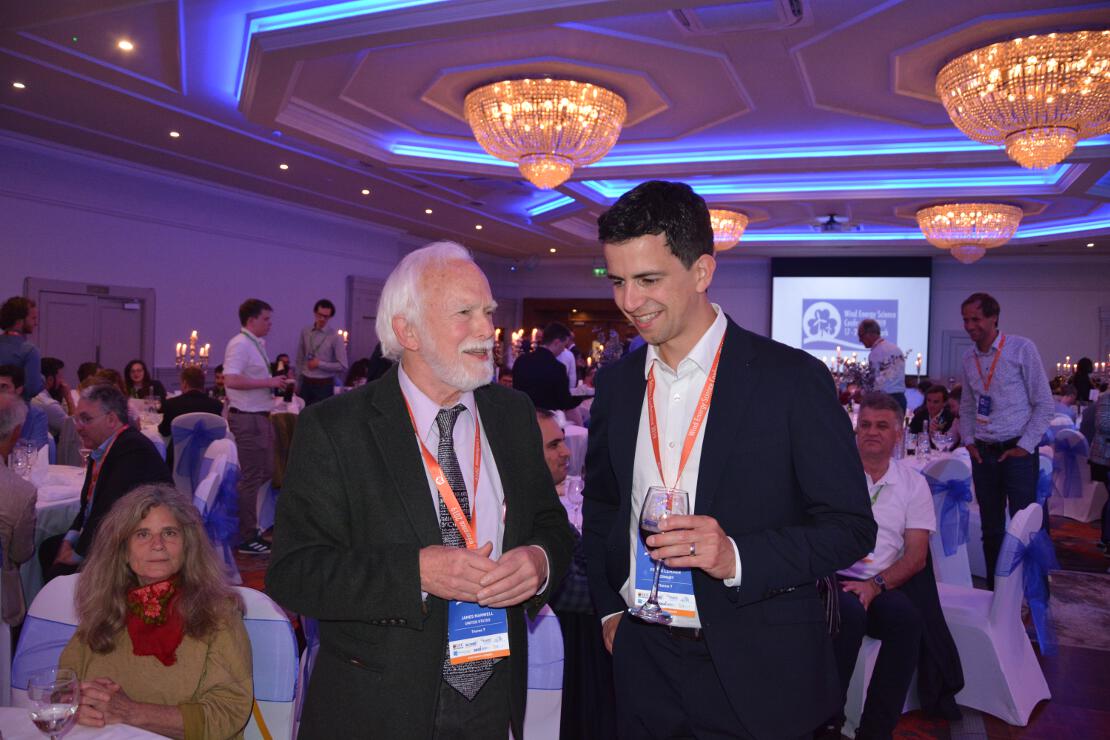 Prof. James Manwell und Dr. Frank Lemmer